Cutting-edge technology meets traditional craftsmanship
Our CHARMANT headquarters took on the challenge to develop luxury eyewear that would fuse cutting-edge processing technology with artisan handiwork. The result—the sumptuous and unique GSP#01 frame.
While using Excellence Titanium to sustain the superior wearing comfort that only CHARMANT can provide, the ultra-thick frame form with its meticulously crafted details is a clear departure from previous eyewear designs. In fact, with the GSP#01 CHARMANT has accomplished one-of-a-kind glasses that have an exclusive and compelling presence. Find that special gem while visiting Ginza: the GSP#01 frame goes on sale with a limited production run at the owner managed CHARMANT Namiki St. Ginza store since 11th November.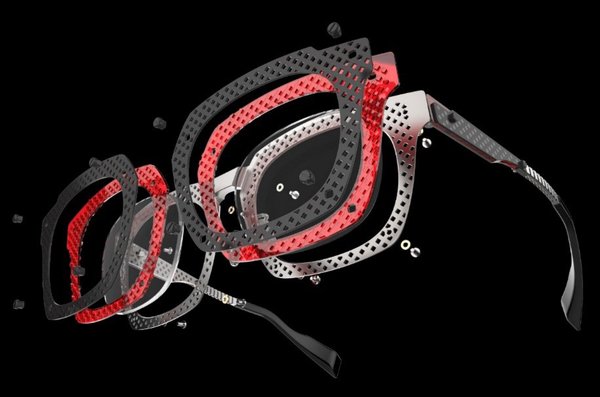 About the GSP#01 frames: Hand-finished, innovative and exclusive
The GSP#01 is a special model that pursues comfort and beauty in eyewear by making full use of the advanced processing technology that CHARMANT has developed over its many years in glasses frame manufacturing. The process leading to the GSP#01 frame is intricate, innovative and creative:
The front and temples are meticulously composed of three material layers: a thin transparent acetate sheet with a series of tiny cubic protrusions machined on both sides that is sandwiched front and back by two beta titanium plates. Laser cut holes on the titanium perfectly fit the acetate protrusions.
Craftsmen make these layers using the latest laser processing and cutting technologies, then polish, assemble and finish the frames by hand one at a time.
A beautiful geometric pattern is created by the overlapping materials, which allow light to partially penetrate, resulting in a luxurious texture that changes its shimmer depending on the viewing angle.
Behind the temples, a newly designed, four-sided spring structure made of CHARMANT's own Excellence Titanium material is used to gently wrap the head. The uniquely constructed thick, three-dimensional structure balances the centre of gravity and disperses pressure by creating a wide contact area with the head.
The silicone-titanium nose pads are newly designed and feel glossy and soft against the nose.
The bottom line: The design, materials, temple structure and nose pads ensure that GSP#01glasses are light and gentle to wear, completely belying the solid look of the frame.
Cutting-edge processing technology and traditional craftsmanship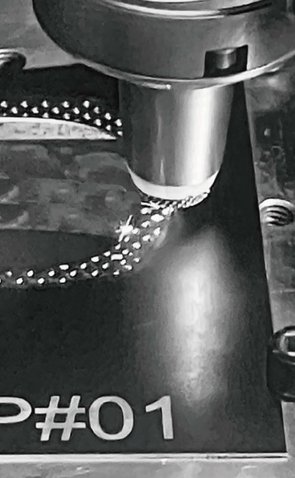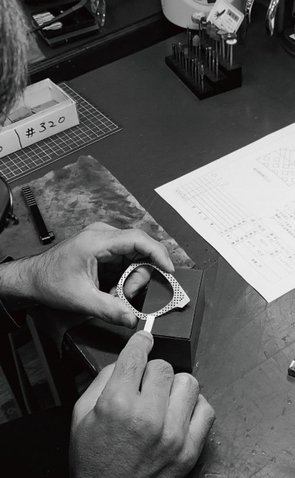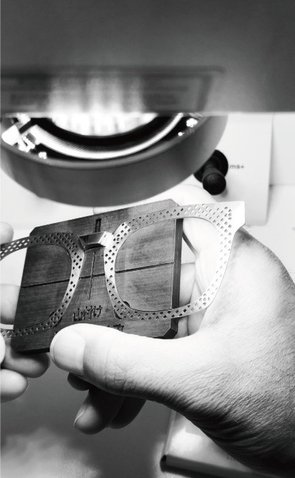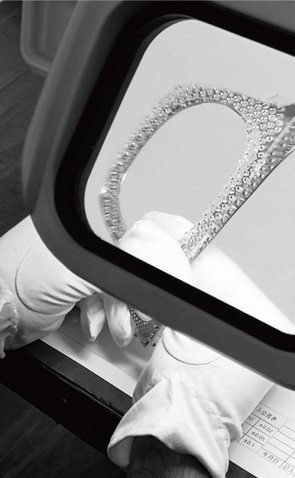 One frame - three colours