COLOURS OF SUNGLASSES LENSES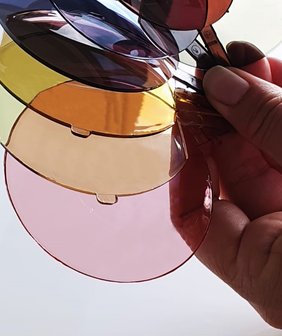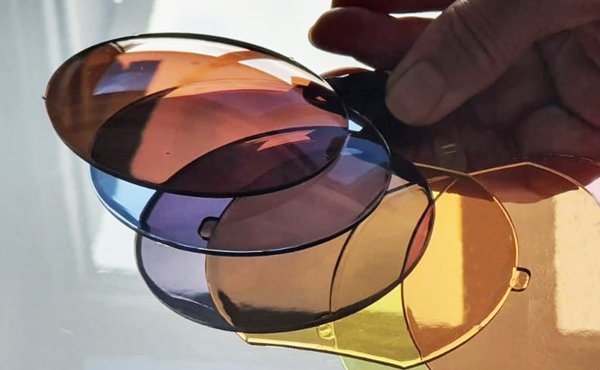 The summer season is getting closer and sun exposure is getting stronger. This is often the time when we decide to buy a new pair of sunglasses. Primarily viewed as a prized fashion accessory, we quickly overlook what sunglasses are actually made to do: to protect your eyes from harmful UV rays.
A distinction is made between different categories of protection intensity, classified according to an index from 0 to 4. Depending on the filter category of the glasses, UV rays are absorbed to different degrees. If you would like to find out more about UV protection of your eyes, please read our blog article, HOW TO PROTECT YOUR EYES FROM UV RAYS.
Apart from that, the lens tint reduces the intensity of the light and the associated glare. Your choice of sunglasses lens colour is usually made according to individual comfort, but also according to specific visual defects or taking outdoor activities into consideration. So that you can make a selection that meets your requirements, we offer you an overview of the different shades of glass, their properties and special features.
PROPERTIES OF SUNGLASSES LENS COLOURS
The most popular sunglasses have tinted lenses in green, brown or grey. These classics among the lens colours hardly distort colour impression. Signs, traffic lights and landscapes are thus clearly recognizable and perceptible. But let's look at each sunglass lens colour in detail: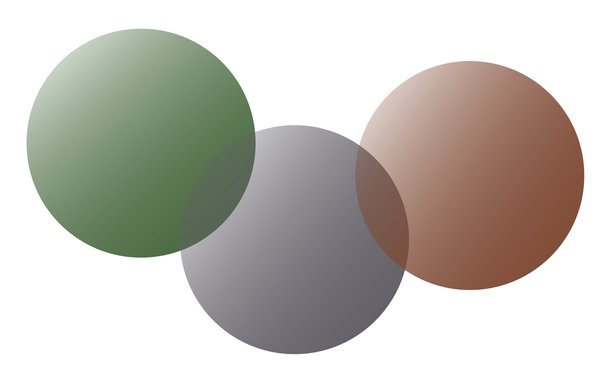 Brown tinted lenses reduce glare and improve contrast, making them ideal for driving. They reduce visual fatigue. This tint is invaluable for people with myopia. It is recommended for sailing, fishing or any sport where distance needs to be judged.
Grey provides excellent colour reproduction and at the same time reduces the light intensity. So your eyes are ideally protected in summer when the sun is shining brightly. This shade is a must for people with astigmatism and farsightedness, as it offers optimal comfort. It's great for water sports and other outdoor activities.
Green is a tint that will suit all needs and all types of vision problems, especially contact lens wearers and those who are farsighted. It does not distort colour perception and offers good contrast vision. With that in mind, green lenses are great for reducing visual fatigue. This tint is recommended for golf, tennis, and other outdoor activities.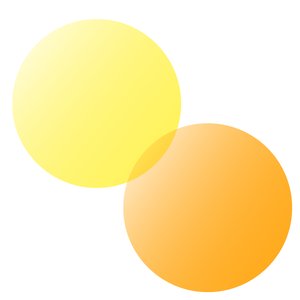 YELLOW AND ORANGE SUNGLASS LENSES
Yellow and orange are the ideal shades for overcast or cloudy conditions. These lens colours increase contrasts and filter or block blue light, providing greater clarity in fog, haze or other low-light conditions, for example when night driving. Sunglasses with yellow or orange lenses are optimal for any mountain sports like biking, hiking or skiing.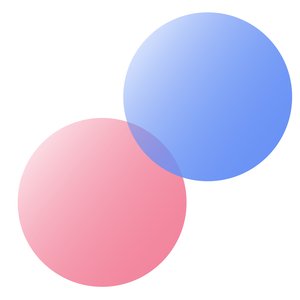 BLUE AND PINK SUNGLASS LENSES
There are other lens colours such as blue or pink. Blue lenses offer a slight glare protection with a clear view, and are a good choice for swimming goggles. Pink tints have the reputation of helping with visibility while driving, and seem to be a favourite among computer users as they reduce glare and eyestrain. However, caution is advised here as these shades change the perception of colours and can cause eye discomfort in some people.
What you should definitely know about tinted lenses and UV protection
The tint intensity of the lens has nothing to do with UV protection, only relates to the glare protection. Thus, even the darkest glasses will not protect your eyes if a UV filter is missing. In dark conditions, pupils open instead of contracting, as they do in bright conditions too. If there is no UV filter, UV rays will hit the eyes unfiltered and can damage them.
You now have all the information you need to help you choose the best colour for your lenses.
Now let yourself be inspired by our recommendations for sunglasses with different sunglasses lens colours from our latest Esprit and Elle sunglasses collections.
ELLE SUNGLASSES | EL14913 BR
Cat-eye sunglasses are all the rage this summer, so grab this great pair of Parisian fashion looks with brown lenses. This style is embellished with decorative gold detailing on the studs and temples.
ESPRIT SUNGLASSES | ET40039-535
Men will love these classic shades by Esprit with brown lenses. The vintage-led rectangular frame is matched with shiny end tips. Ultem material ensures that these sunglasses sit lightly and comfortably on even the longest summer days.
ELLE SUNGLASSES | EL14909 SI
ELLE reveals the secret to a distinctly French look with this trendy frame. Keeping it simple but always unique, this light look with grey lenses is made of super thin metal lines that are gracefully embellished on bridge and temples by a quilt-like geometric engraving.
ESPRIT SUNGLASSES | ET40021-524
Stay cool with these grey-lens Esprit sunglasses. Pop on the barely there, metal frame and make this summer yours. The minimalistic style completes these must-have men's shades.
ESPRIT SUNGLASSES | ET40045-547
Look fabulous and show that you care about our planet with these beautiful green-lens Esprit sunglasses. The rounded shape is charming and feminine and features trendy gradient lenses that match the temples. This summer style is made of recycled plastic from the oceans.
ESPRIT SUNGLASSES | ET40047-547
Sleek, casual and ultra-comfortable, these urban-inspired sunglasses with green lenses are made from recycled plastic from ocean waste. The smooth look comes with green temples and colour-coordinated lenses.
If you have fallen in love with one of our frames, feel free to try it on using our virtual try on function here on the website.
If it suits you, get it at your nearest optician!