WHY YOU WILL LOVE JAPAN (A TRAVEL RECOMMENDATION)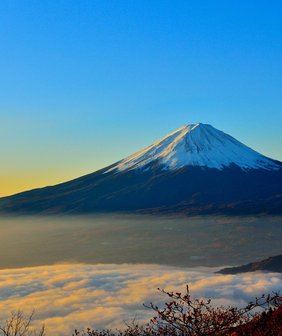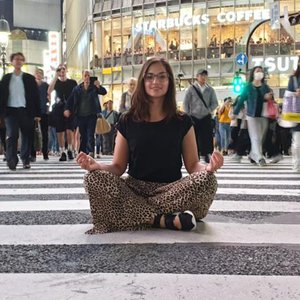 Japan and I - that was only love at second glance. A trip to the land of the rising sun was never on my bucket list. In 2017, however, my boyfriend was invited to a scientific conference in Osaka and when he asked me if I wanted to join, I obviously didn't say no. We had only planned to stay in Japan for a week back then because I still thought at the time: "Nah! It's definitely not worth seeing." But what can I say? I learned my lesson. From the first moment we arrived I was in love. This country immediately captivated me and when I had to leave after that short week, I was sure: "I'll be back!"
In 2019, the time came and I was able to travel to Japan again - this time on business. My first positive impression was confirmed during this stay and my love for this fascinating, exotic country strengthened. I'm convinced that you too will fall in love with Japan if you get there. Why am I so sure? I'll tell you in this article…
Japanese culture: between tradition & modernity
Japanese culture has a lot to offer and that's what makes Japan so incredibly diverse and exciting as a travel destination. I also believe that no other country in the world brings tradition and modernity so close together.
Kyoto should not be missing on any tour of Japan. Traditional Japan lives on in this old imperial city. Kyoto itself is not exactly a pearl, but its many temples and shrines are truly beautiful and impressive. My absolutely favourite sights are:
Kinkakuji: this golden pavilion owes its name to its upper floors, which are covered with gold leaf.
Fushimi InariTaisha: the special thing about this shrine is walking through its 10,000 bright red Tori or archways.
Kiyomizudera: a beautiful temple whose famous wooden terrace was built entirely without nails. From up here you have a wonderful view of the city.
Kodaiji: this is an idyllic temple complex, where you can also admire a traditional Japanese rock garden.
It's a good idea to plan a few days longer in Kyoto so that you can take one or two day trips to another nearby city.

If you're in the area and can't get enough of Japanese temples and shrines, you should definitely take a side trip to Nara. I would particularly like to recommend the following:
Todaiji: this temple is considered the largest, purely wooden building in the world and houses the biggest Buddhist bronze statue. It's temple of superlatives.
KasugaTaisha: a very special aspect of this shrine is its more than 3,000 bronze and stone lanterns lining the paths.
What makes this city so unique besides its stunning, traditional temples, are its animal inhabitants: sacred deer. Thousands of them have taken over and walk around freely. You'll never get as close to these animals as in Nara - especially if you buy them food. As soon as they spot you with food, they won't leave you alone until you hand it all over to them. Even if it smells a bit, a visit to Nara is an adventure that you shouldn't miss.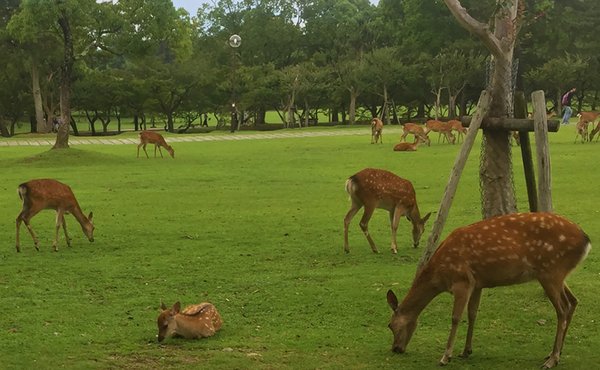 … a short detour to Eiheiji …
My absolute favorite temple has to be – the Eiheiji. Unfortunately, this is far from the normal tourist routes as Eiheiji is almost 200 kilometers north of Kyoto, but it is an absolute highlight and located in a very magical place. Maybe it's the peaceful monks practicing there, but in Eiheiji there's a very rare calm and an atmosphere that personally reminded me of an elven forest – or at least – how I imagine one. If you have the chance, be sure to drop by.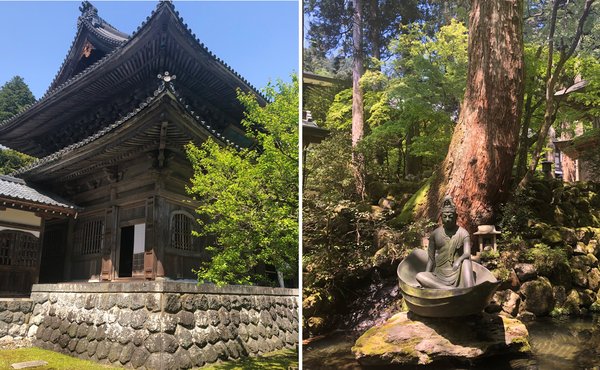 Catch the modern side of Japan with a visit to Tokyo. It's an absolute must. Tokyo is simply jaw dropping. Take in its huge population (the Tokyo Metropolitan Region is the largest in the world with around 38 million inhabitants), skyscrapers, neon signs, shopping malls and kitsch. This bustling capital of Japan has sights and sounds for every taste. There are temples and shrines here too, of course, but shopaholics and manga maniacs also get their money's worth.
Those who can afford it and who like to stock up on classic luxury brands will find what they are looking for in the Ginza district. Here designer boutique follows designer boutique and every famous brand is represented with a shop on the Ginza mile.
If you want to buy a few souvenirs and don't want to spend a fortune on them, I suggest a visit to the open-air market Ameya-Yokocho. Here you can pick up the perfect memento at an excellent price, be it clothing, bags, hats, tea pots, tea cups, typical Japanese food or high-quality washi paper goods.
To delve into the crazy side of Japan, try Akihabara. Better known as the electronics mile, the anime and manga scene is strong here. There are wacky cosplay cafés and hangouts for every animal variety - from dog and cat to owl cafés - there's something for every quirk. In these cafés, four-legged friends can be petted and the two-winged fly around freely while you sip your coffee and catch up on the news. Wild - right?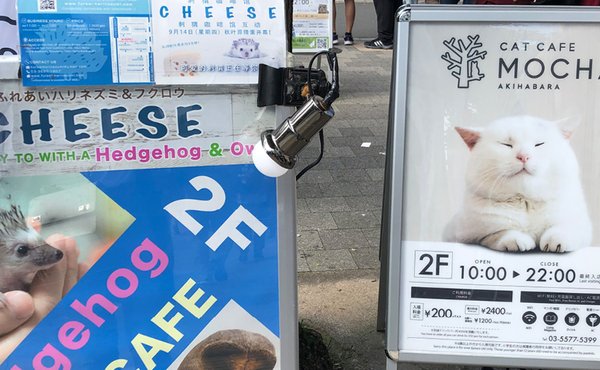 Next to shopping and the vividly glittering cityscapes, Tokyo has many other sights on offer. You could quite easily spend a couple of weeks in the city, but if your time is limited, I recommend visiting the following:
Tokyo Skytree: At 634 meters, the Tokyo Skytree is the tallest television tower and the second tallest building in the world. Only the Burj Khalifa in Dubai is higher. Travel up to the top floor for an incredible view of Tokyo that gives you an idea of ​​how gigantic this city is. On clear days you can see Mount Fuji on the horizon from the Skytree.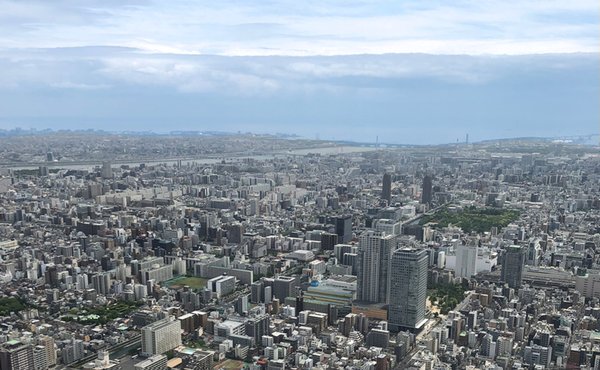 Shibuya Crossing: You haven't been to Toyko until you've witnessed the Shibuya Crossing. Allegedly, around 15,000 people cross this intersection at rush hour during each traffic light green phase. Plunge right in and enjoy the ride or, better still, try to catch the spectacle from above.
TeamLab Borderless: This museum has nothing in common with the classic museums we know from Europe. Instead, TeamLab Borderless is a fascinating digital experience that entertains and engages its visitors through bewitching light and animation projections. This big adventure playground for young and old is for me THE highlight in all of Tokyo.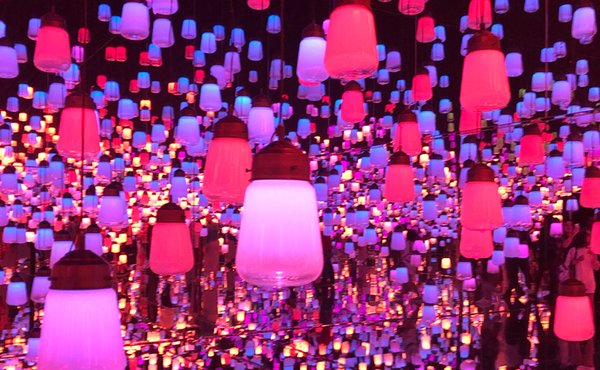 Special somethings about Japan
High-tech is almost everywhere in Japan, and even in the most unexpected places. The first culture shock for us Europeans is probably our first visit to the toilet. With their many buttons and functions, the Japanese toilets are more reminiscent of an airplane cockpit than a standard loo. Tune in to chirping birds and drown out unpleasant noises or test an array of shower functions. But watch out! Sometimes you open a door very innocently and find yourself faced with a not-so-modern squat toilet. My motto in such a situation: "Oh, it's not that urgent now." Hmm - what an interesting amalgam of tradition and modernity!
Train travel in Japan is great fun! The trains are super punctual, clean, quite comfortable, fast and so state-of-the art that they look more like spaceships. The Shinkansen bullet train is an absolute highlight and a convenient way to bridge longer distances in Japan. The Shinkansen route network and reliable connections make Japan perfect for single trips.
Courtesy & helpfulness in Japan
Another reason to travel to Japan is the polite and helpful Japanese people themselves. Communication with the Japanese usually works with hands and feet, since many speak little or no English. But they more than make up for it with their courtesy and helpfulness. No Japanese person would ever leave you alone and desperate at a ticket machine on the train, but would always offer to help. We encountered this courteousness several times: once, when we were looking for a certain restaurant but couldn't find it as the restaurant names were written in Japanese characters. Unasked, some nice Japanese people quickly googled it and accompanied us right to the door of the place we were looking for. And even on trains, the conductor personally says goodbye to the passengers when they get off.
Japan is also incredibly clean and orderly. This comes from an underlying appreciation of politeness and innate Japanese discipline. For example, there are predefined areas for smokers in cities. This prevents cigarette butts from being tossed around everywhere.
Before my first trip to Japan, I connected disgusting things (by European standards) with Japanese cuisine, such as fermented (smelly) soybeans, fish milk or various offal. Surprisingly though, even the Japanese cuisine was able to convince me of its very tasty qualities and I lapped it up during my visit there.
That said, it makes sense to still be careful and not order something that you can't definitively identify. Otherwise you could quickly find a chicken heart skewer or similar on your plate. However, if you follow this rule, there are many delicacies to discover in Japan. How about ramen or udon? These famous noodle soups taste good and are popular with us Europeans. Another one of my favourites is Okonomiyaki - the Japanese answer to pizza and pancakes. A delicious sushi is a must have when visiting Japan. And have you heard of Japanese cheesecake? Try it! It's to die for.
If you're in Kyoto, take a detour to the Nishiki market. Here you'll discover all kinds of delicious but quite curious Japanese foods that you definitely won't find in your local Asian supermarket. Why not take some of these unique ingredients with you and try cooking Japanese style at home?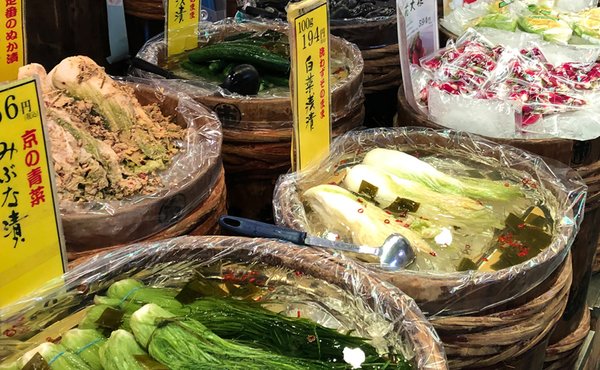 Last but not least: important facts for your first trip to Japan
Who else wants to go to Japan besides me? Here are a few practical tips for those of you planning to visit this utterly unique and wonderful country:
Best time to travel in Japan
Japan is divided into different climate zones. So far I have only visited one - Central Japan. So I can only give you my recommendations from there. The best time to go to Central Japan is between late March and May and in October or November. In spring, the weather there is very pleasant with temperatures around 20 °C so sightseeing isn't too exhausting. Depending on the region, with a little luck you can also see some of the cherry blossoms during this time. However, this depends strongly on the current weather and it only lasts a maximum of two weeks. In autumn, there's another natural spectacle as the fall foliage turns into bright colours. In high summer (June to September), it gets pretty hot and steamy. This is the rainy season and the humidity is correspondingly high. For us Europeans these aren't the most pleasant conditions for a sightseeing tour. In September and October, typhoons can also occur frequently. Winter is pretty cold in Japan too. So if you don't want to spend your skiing holiday here, you might want to avoid this time of the year.
Entry and documents for travel to Japan
German citizens need a valid passport to enter Japan. A tourist visa is issued for 90 days upon arrival, so passports should be valid for at least 90 days after departure. On the flight you will receive an entry card to fill out. This will be retained by officials upon entry into Japan. In addition, you have to complete and submit a customs declaration, which you will also receive from the flight crew. Fingerprints and a photo are taken from all arriving passengers. There are no specific vaccinations requirements.
Costs for a trip to Japan
Japan is not a cheap travel destination, but you can still get by on a reasonable budget. You should book flights well in advance so that you can get them at a good price. Depending on the season, you are still looking at between €600 and €800 though.
Reasonably priced accommodation is also doable. On our trip to Japan, we paid €35 per person for a double room in a decent hotel.
You can eat cheaply too. There are many very good small restaurants, which we might call snack bars here, where you can eat on a budget.
I would refer to online restaurant reviews as a guide in this case. So far, only buying alcohol has seemed relatively expensive to me in Japan.
Entrances to the sights are also very affordable. Here, it's the sum of the sights that you want to visit that makes the difference. As I said, there's a lot to see, which is why you shouldn't calculate your budget too low.
Currency & Payment in Japan
In Japan, you pay with the Yen. One Yen is about 0.008 Euro. You can exchange in Japan and it's even a bit cheaper than in Europe but it makes sense to buy a few Yen before you travel in case of an emergency. You should definitely take a credit card for cash withdrawals. Take sufficient cash when you can as non-Japanese cards only work on a limited number of machines usually found in the Japanese post office or in 7-Eleven-shops. In addition, any fees will make withdrawing cash less interesting.
In general, the crime rate in Japan is very low. However, Japan is one of the countries with high tectonic movement and earthquakes or volcanic eruptions occur every now and then. Avoid the areas around Fukushima, as they are still radioactive. However, travelling to other parts of the country is harmless from a radiological point of view. Drug use of any kind should be avoided in Japan, as this is punished with severe prison terms.
Left-hand traffic is the rule in Japan. Speed limits are set very low. You also need a Japanese translation of your driver's license from the Japanese Automobile Federation. Considering how pleasant traveling by train is, I wouldn't bother booking a rental car in Japan.
In addition to free Wi-Fi in some public places, shops and restaurants, you can rent mobile Wi-Fi routers at the airport in Japan. These are very compact and can be connected to several smartphones. So you always have internet on the go. Ideally, you should pack a power bank if the router's battery is empty. The prices for these Wi-Fi routers are very fair and of course depend on the rental period.