3 helpful tips when buying a new pair of glasses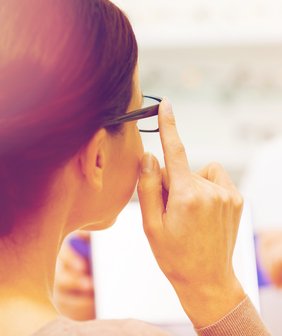 Once you know that you need glasses, it's time to look at the most important criteria to find a model that both suits your taste and fits perfectly. But with so many frames to choose from, how do you decide which one is right for you? Your taste and personality play a big part in the decision. But please remember that glasses are first and foremost health equipment, designed to help you see better.
Here are the 3 criteria you should discuss with your optician so that when you purchase your glasses, not only will you get a pretty frame, you will also get a pair of glasses that are durable, high quality and comfortable.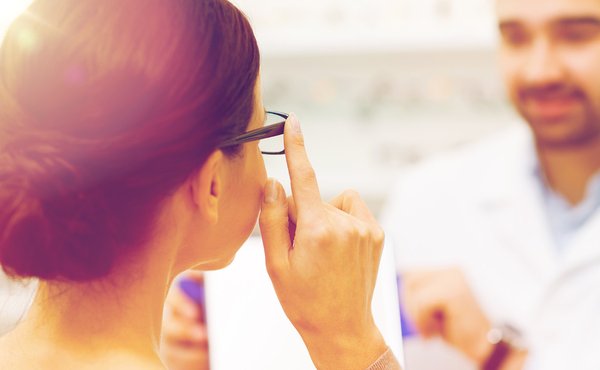 Question 1 | Which frame shape should you choose when buying glasses?

It goes without saying that shape is a very important factor when choosing a pair of glasses. But do you know exactly why that is? Well, it's important that the shape of the glasses suits your taste and image you want to convey - in short, they have to harmonise with your face shape and proportion as well as your personality type.
But that's not all: the glasses shape should also fit your face properly. The frame should be well adapted to the shape of your nose, at the same level as your cheeks, your eyebrow arch and your temples. This is essential for glasses wearing comfort and, above all, for efficiency in terms of vision.
Ensure that the shape of your glasses frame is perfectly adapted to your individual correction. For example, if you need progressive lenses, choose a large frame for more visual comfort, but if you have a strong correction and thick lenses, ideally you should avoid particularly large shapes. And that is just one of the points to consider. Your optician will be happy to advise you.

Question 2 | What factors are important when it comes to glasses comfort?

No question, wearing comfort is one of the most essential criteria when buying glasses. It's something we usually don't prioritise because we are focused first and foremost on the frame aesthetics. Yet there is nothing worse than a pair of glasses that leaves red marks on your nose and cheeks or that hurts behind your ears because they are too heavy. Please ensure that your glasses frames are light, because ultimately, you'll quickly feel the difference between an ultra-light frame and a heavier one and avoid suffering through the wrong choice! Titanium and titanium alloys are amongst the lightest materials for glasses and they provide the wearer with superior comfort all day long.
Another essential criterion for wearing comfort: a reliable hold at the right height of the nose. Glasses frames that constantly slip are not only uncomfortable, they also impair the efficiency of the visual aid. Slipping prevents the effective centring of the lenses, and the view and vision immediately suffer.
Last but not least, the glasses frame material is also important for people who suffer from specific allergies. In Europe alone, for example, according to current estimates, around 65 million people suffer from a nickel allergy - that is roughly equivalent to the population of France! For people allergic to nickel, choose titanium or plastic frames.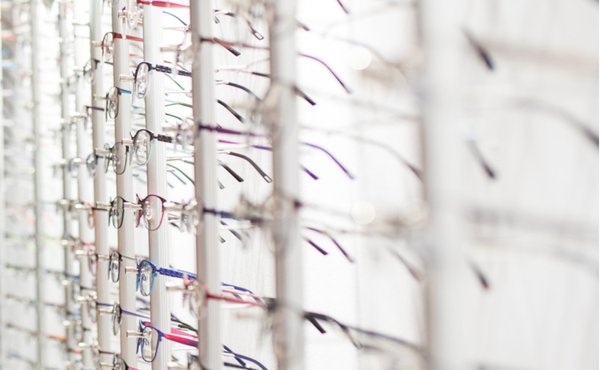 Question 3 | How can you be sure of the quality of a glasses frame?

At first glance, one pair of glasses usually looks like another. And yet quality makes all the difference in use and especially over a long period of time. But how do you judge the quality of glasses when choosing a pair? If you want to enjoy your glasses for a long time, then, ask about the material. Durability is the key here, both for long product life, but also when looking for a sustainable product.
At the risk of repeating ourselves, we recommend titanium again because of its durable strength and its resistance to corrosion: titanium frames are shock and impact resistant, withstand temperature fluctuations and the perspiration acid, and they don't lose their shape or discolour when exposed to moisture!
So, don't forget and don't hesitate to ask your optician about the origin of the glasses frame, the place of manufacture and, above all, about the materials used in the frame's production.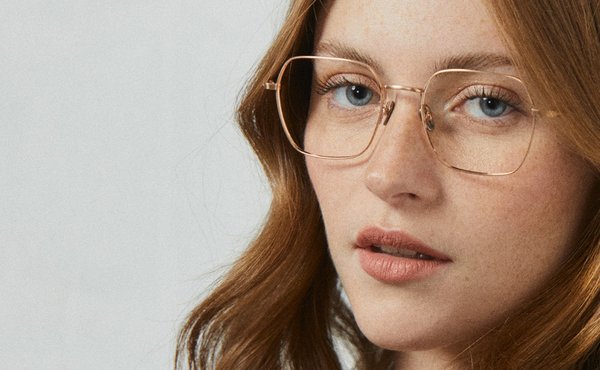 We hope you are now well prepared for your next glasses purchase. Thanks to the many tips above, you know which criteria you should pay particular attention to because not all glasses are the same – in fact - quite the opposite!