Clip-on sunglasses: a cool, convenient and cost-saving sunglasses alternative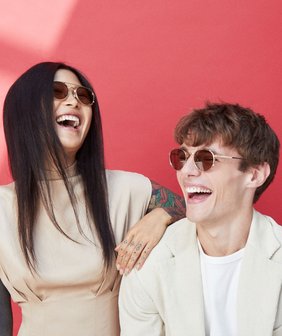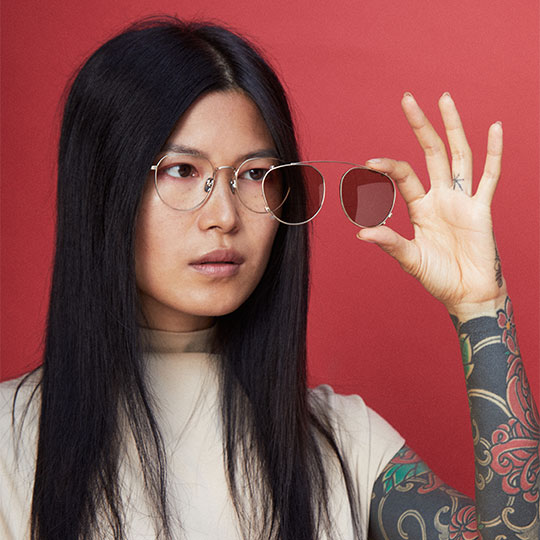 What sunglasses are best for everyday prescription glasses wearers?
Summer's here and with it come sunny days and much-needed holidays. Time to think about a few weeks at the seaside, relaxing with a book and taking long walks along the beach with your family. It's about now that you start to think about sun protection – how to look after your skin and, of course, how to prevent eye damage. The usual questions pop up: what sunglasses should you choose for this season and what sunglasses are trending this year?
As a daily eyeglasses wearer, the question of sunglasses presents a tricky problem that is not easily solved for several reasons: you have the hassle of having to revisit the optician to get them; you have to spend quite a bit for good quality sunglasses; they take up space in your bag and, in the end, you can never find them when you need them.
Among the multitude of sunglasses' choices available to you, you really need to have a few facts at hand so that you can identify the best sunglasses for you as a regular eyeglasses wearer.
In this article, we reveal a hot trend in sunglasses – a neat accessory that is making a comeback this summer, and we explain why we selected it.
Ready to go? Let's get started!
A closer look at clip-on sunglasses
Somewhat forgotten in recent years, clip-on sunglasses have made a speedy return to the fashion stage this summer. Why? Because in the blink of an eye, they let you transform your glasses into cool new sunglasses. Clip-on sunglasses are also very convenient: they slip compactly into any bag, are trendy, comfortable and environmentally friendly.
Clip-on sunglasses trendy: a hot fashion favourite
For fashion fans and influencers, clip-on sunglasses are this year's must-have accessory. With a unique design, sophisticated colours, a simple fixing system (by clip or magnet) and the fresh appearance they give to everyday eyeglasses, clip-on sunglasses can quickly enhance your optical equipment and your fashion style.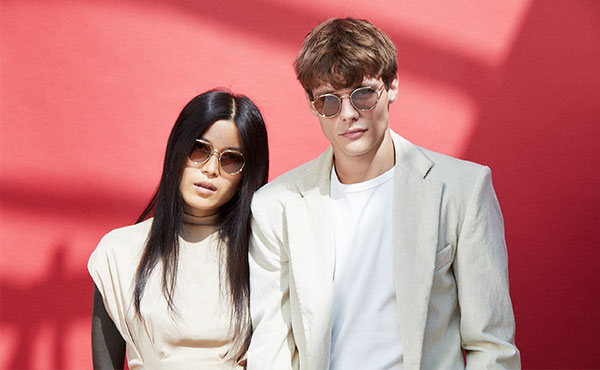 Clip-on sunglasses from Japan
Clip-on sunglasses are available in several eyeglasses' collections including authentic Japanese brand MINAMOTO and its Yukiko and Shichiroji models. Staying true to the brand, these clip-on sunglasses are made of light, superior quality titanium and designed from the offset as true works of art. They add a unique character and highly elegant touch to an eyeglasses frame. Easily attached via a clip-on system, Yukiko and Shichiroji convey a luxurious vintage note, creating a high-end frame that you can take with you anywhere and anytime.
Casual accessorising with ESPRIT clip-on sunglasses
The ESPRIT eyeglasses collection also offers you the chance to equip your optical frames with attractive, magnetic clip-on sunglasses. Urban and colourful, these contemporary models are great for casual accessorising.
Ultra-practical and cost-saving sunglasses
In addition to the fresh look that they add, clip-on sunglasses are also extremely practical. Being small, they can be slipped into your glasses case and taken everywhere. When the sun comes out, with a simple gesture, you can switch to sunglasses mode while enjoying the visual comfort and security of your prescription glasses. The other advantage, economic this time, is that you no longer need to also fit your sunglasses with corrective lenses. Just one pair of lenses adapted to your vision is all you need and there's no loss of visual quality!
High-quality clip-on sunglasses
For example, the high lens quality of MINAMOTO clip-on sunglasses is based on more than 50 years of optical frame know-how. Manufactured in the city of Sabae, a Japanese flagship of the world optical industry, the Kato-Hachi company shapes the MINAMOTO clip-on lenses using a special curving process. Made from a flat sheet supplied by a local factory, the quality of the lenses is unique. The Sabae eyewear industry operates like a large workshop. It is not unusual for several companies to join forces to produce products of world-renowned quality.
Environmentally-friendly eyewear
Crucially, the positive environmental aspect of clip-on sunglasses cannot be understated. First off, clip-on sunglasses avoid the need to buy a completely new pair of sunglasses. In addition, less material is required for the manufacture of clip-on sunglasses and, as they are smaller than a pair of sunglasses, they take up less shipping space and need less packaging. And there is no need for a second glasses case because you can slip your clip-on sunglasses into your usual case and always have them with you.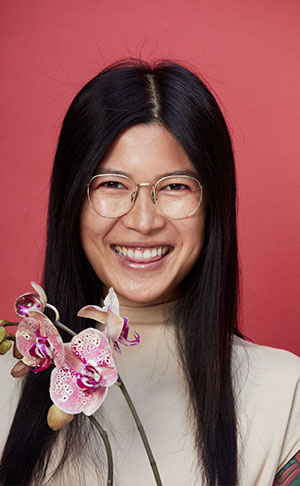 Clip-on sunglasses are this summer's champions
With clip-on sunglasses it's an all-round big win: they are a must-have asset for their style, convenience and environmentally friendly benefits! So, don't delay! Discover our two MINAMOTO models with clip-on sunglasses made in Japan, Yukiko and Shichiroji, and our on-trend ESPRIT models. Available right now at your local optician.
See you soon!