5% discount on online orders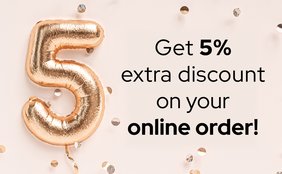 Top up your CHARMANT frames via our website between 10th October and 15th December and get 5% extra discount on all products!
Replenish Best sellers to optimise your sales
Maximize your profit margin
Lost your password/login details?
That's easy to fix: contact your territory manager/office or click here and follow the simple steps.