Highlights from Our Journey through Japan
Hello, dear readers! I'm Julia and I'm excited to share the incredible highlights of my recent trip with my fellow colleagues to Japan which was very fascinating and varied.
The adventure began in Kyoto where we got to know Japan's traditional cultural wealth. There are many temples and shrines here, each exuding its own unique charm.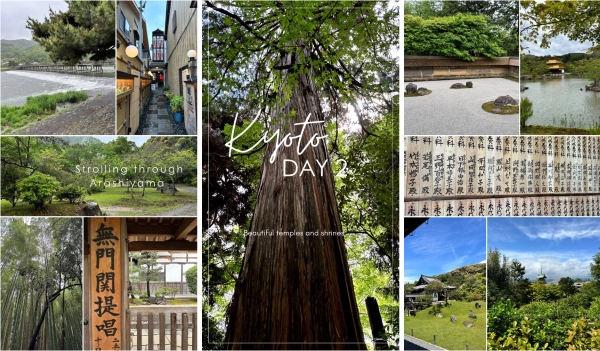 From Kyoto, our journey led us to Fukui, where we had the privilege of spending a day at our company headquarters. The reception by our Japanese colleagues was very warm. It was a special honour that our company founder Mr. Horikawa was also present to welcome us.
Later, we visited the production site. How much (manual) work goes into such a small product as a pair of glasses and with how much passion and care the manufacturing is done here is really incredible. Mr. Horikawa's collection of antique glasses, from which our Minamoto collection is inspired, was also very impressive and made me appreciate the artistry behind it even more.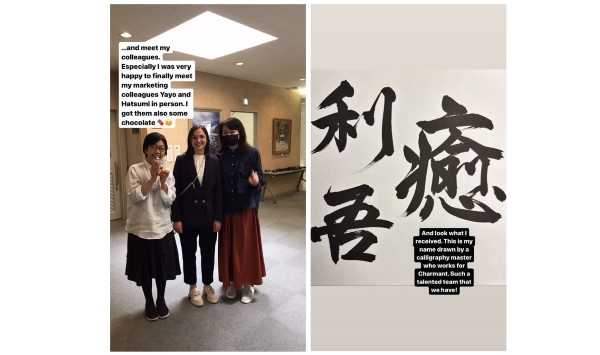 But our explorations didn't stop there. In the Fukui region, there are many other crafts besides spectacle production. We had the opportunity to go to a washi paper factory and make washi paper ourselves. The entire process made us acknowledge the time-honored traditions that have shaped the Fukui region.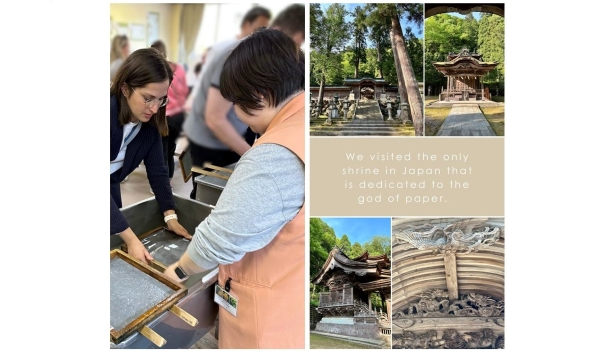 Leaving behind the tranquility of Kyoto and Fukui, we boarded the iconic Shinkansen, Japan's high-speed bullet train, and embarked on a journey to Tokyo which was a total contrast. Here, modern Japan pulsates, which can sometimes be quite crazy. The vibrant energy and bustling streets were an exhilarating experience, offering a glimpse into the dynamic spirit of this incredible country.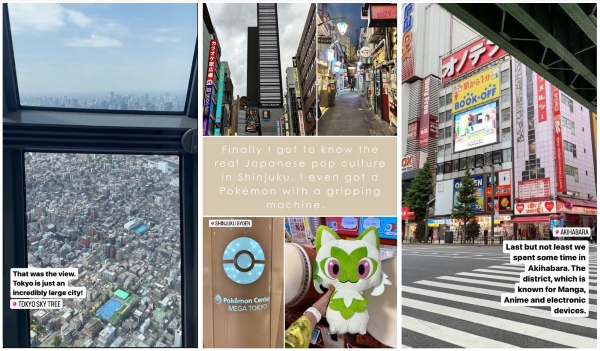 In the luxury district of Ginza, CHARMANT has its own flagship store since 2019. We were also allowed to visit it. Here you'll find an incredibly diverse selection of Line Art CHARMANT Eyewear - including the showstopping diamond-studded anniversary model that we exhibited at Opti 2020. Additionally, a collection of antique glasses adorned the displays, adding a touch of nostalgia and paying homage to the timeless allure of eyewear. The cutting-edge technology presented in the store is state-of-the-art. There is a scanner that measures the values and creates a 3D model of the head. I was also allowed to try this out myself, which was a new experience for me although I work in the eyewear industry for a long time.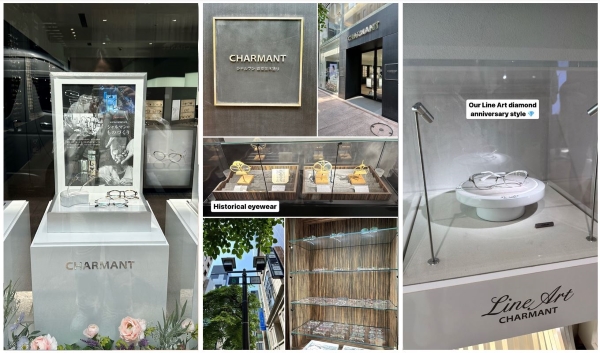 As I think back on my trip to Japan, I feel thankful for the experiences I had. I explored the traditional beauty of Kyoto, witnessed the impressive skills of craftsmen in Fukui, and immersed myself in the lively atmosphere of Tokyo. Japan is as diverse as its captivating, and I hope you get the chance to visit it too someday.