Titanium eyewear of the highest quality
As early as the 1980s, CHARMANT's high-quality titanium frames revolutionized the eyewear market - a segment which the Group continues to spearhead. Why? Because the CHARMANT Titanium Perfection collection has been developed by means of skilled in-house innovation, fused with latest technological manufacturing methods and a passion for superior design. CHARMANT Titanium Perfection pays homage to CHARMANT's heritage of outstanding titanium expertise.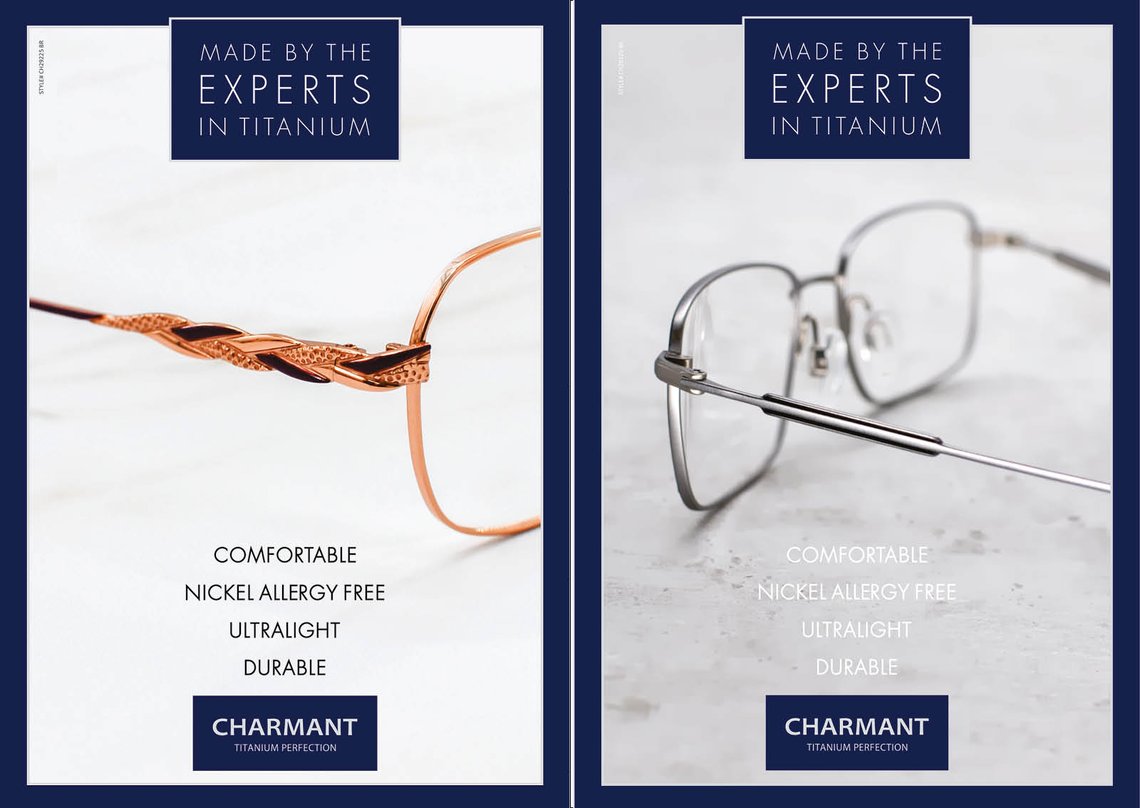 Made out of titanium, the collection enjoys extraordinary weightlessness and flexibility and is completely nickel-free. An excellent wearing comfort is guaranteed.
Each model in this exceptional collection pairs Japanese engineering proficiency with European design aesthetics to create refined elegant looks.
Timeless statements of confidence, sophistication and style.