Respect for human rights and rewarding work
CHARMANT Group acts in response to social demands such as respect for human rights, diversity, gender equality, and equal employment opportunities. We also respect the individuality of each and every employee and work consistently to create a favourable working environment where each person can fully demonstrate their abilities. In doing so, we are contributing to these SDGs.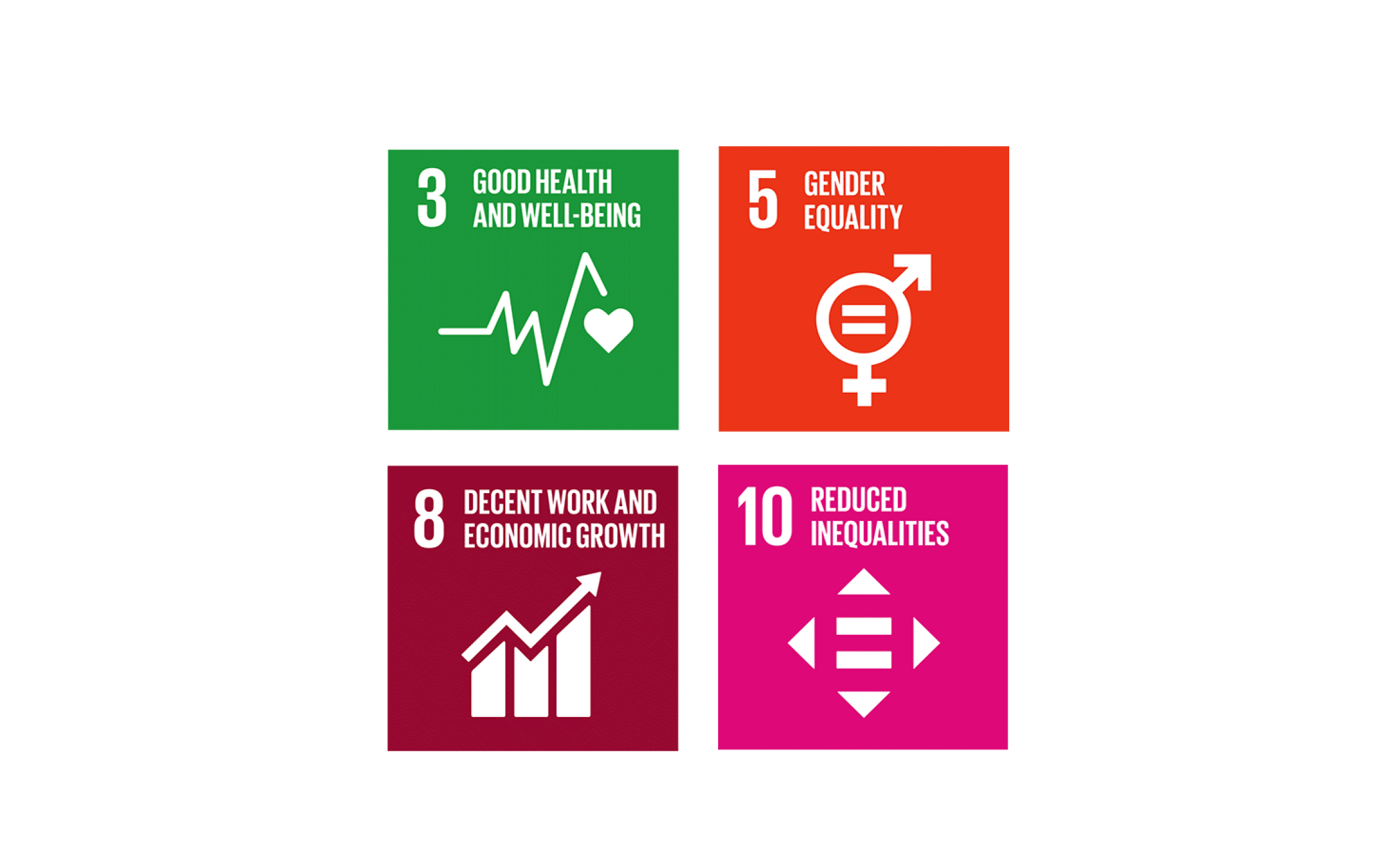 We are working to create a favourable work environment through the process of achieving set goals, such as promoting the active participation of women, diversity of human resources, and employee awareness training.

We are establishing systems that enable employees to balance the needs of work and living. This includes parental working schemes, flexible and reduced working hours, long-term care and volunteer leave as well as career return programmes.

We will continue to create a workplace where all genders have equal opportunities.

We will develop in-house and external training systems.

Avoiding forced and child labour in the supply chain
We will deepen cooperation with suppliers and cooperating manufacturers and ensure that forced and child labour are excluded.