CHARMANT strengthens sales in Asia. New sales subsidiaries to be established in Singapore, Malaysia, Indonesia and South Korea. (copy 1)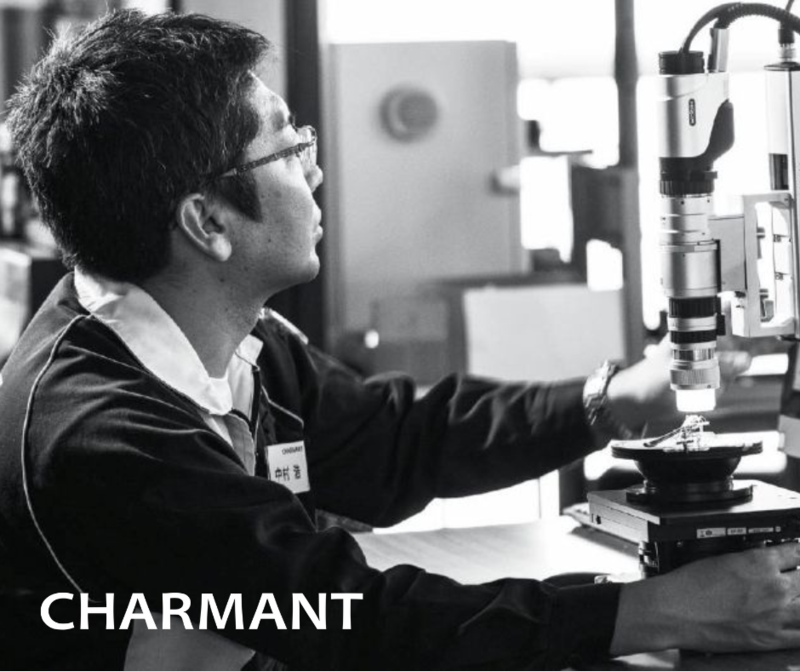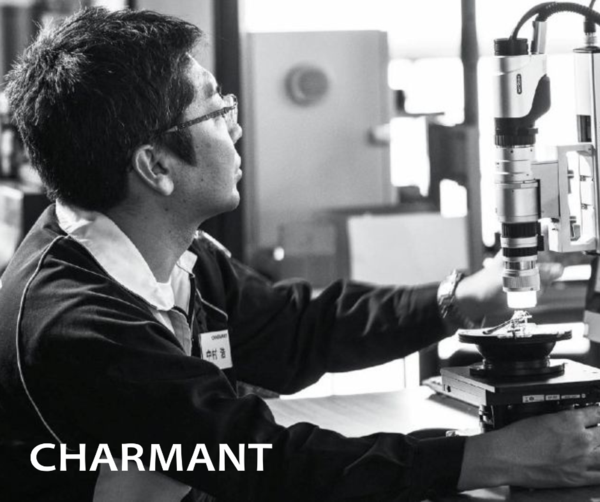 CHARMANT strengthens sales in Asia. New sales subsidiaries to be established in Singapore, Malaysia, Indonesia and South Korea.
CHARMANT Inc. has announced that the optical distribution business in Singapore, Malaysia and Indonesia will be acquired from its regional distributor and that a new regional sales subsidiary will also be established in South Korea. The company has been selling its products through distributors in these four countries up to now. It aims to further expand its sales through the new wholly owned local sales subsidiaries.
Singapore, Malaysia and Indonesia
CHARMANT Inc. and Sin Kwang Holdings Pte. Ltd. have signed an agreement for CHARMANT to acquire 100% of its optical distribution business covering the markets of Singapore, Malaysia and Indonesia
Masakiyo Honjo, President and CEO of CHARMANT Inc. declared:
"For more than 40 years, Sin Kwang Optical has been one of CHARMANT's oldest business partners especially in the markets of Singapore, Malaysia and Indonesia. We greatly appreciate their persistence and incredible efforts to build awareness of the CHARMANT name and to significantly expand our product distribution. Through this acquisition, our core focus at CHARMANT will be to expand the business even further throughout these three important and strategic markets. The new team is excited to get started to work with the customers to develop the market further - building on the platform that was established by the team under Mr. George Lee. Given the strong friendship and partnership, we are glad to be able to still call on him, from time to time, to tap onto his experience to help us in this journey moving forward."
George Lee, Managing Director of Sin Kwang:
"We are excited that, through this acquisition by CHARMANT, together with the ongoing cooperation of our other distribution partners, the new organization will be uniquely enabled to continue providing you, our valued customers, our partners and our staff, with a whole new level of capabilities to meet the growing demands of the "new normal" for the future".
The acquisition will be finalized by the end of 2022. CHARMANT is expected to start the new operations from 1 January 2023.
Korea
In Korea, a wholly owned subsidiary, CHARMANT KOREA Co.,Ltd (tentative name), will be newly established for direct distribution.
Masakiyo Honjo, President and CEO of CHARMANT Inc. declared:
"In Korea, we intend to further expand our business by establishing a wholly owned local sales subsidiary. By communicating directly with our customers, we wish to provide them with better products and speedier service and to strengthen our relationship with them even further. In particular, we are convinced that our flagship product — LineArt CHARMANT — has great potential in Korea as it has received high praise for its high wearing comfort."
<Outline of local subsidiary>
Name: CHARMANT KOREA CO.,LTD.
Location: Seoul Head Office / Anyang City, Gyeonggi Province (Sales Headquarters)
Daegu Branch Office / Daegu, Gyeongsangbuk-do (logistics and back office)
Establishment: December 2022 (planned)
Sales through the current distributors will be completed by the end of 2022. Direct sales will commence from 1 January 2023 through the new Korean subsidiary CHARMANT KOREA Co.,LTD.
About CHARMANT Group
For 65 years, CHARMANT Group has been renowned worldwide for its pioneering work in the research and development of new technologies in the optical industry. By striving for perfection and for uncompromising high product quality, the Japanese company has developed into one of the most important producers and providers in the highly competitive international ophthalmic optics market. With its goal to unreservedly fulfil the wishes and demands of its customers, CHARMANT can always be depended on for the highest quality awareness and outstanding service. This engagement and this passion are clearly seen in CHARMANT Group house brands as well as licensed brands. Thanks to its expertise in the production of high-quality spectacle frames and its comprehensive global sales network in over 100 countries, CHARMANT Group is greatly respected as a reliable business partner.
About Sin Kwang Optical
Established in 1954 by Mr Lee Jwee Lim, Sin Kwang Optical has been led since then by four key partners — Mr. Lee Giam Poh, Mr Chng Chek Jiang, Mr Lee Teng Poh and Mr Khoo Hock Teng. Sin Kwang is focused on providing the optical markets in Singapore, Malaysia and Indonesia with quality and trustworthy solutions. While in the early days the company provided a much wider variety of optical solutions, it was most successful in the distribution of frames and sunglasses. Sin Kwang consistently sought products that met the needs of the times from market leading global partners such as Rodenstock, CHARMANT, Luxottica and DeRigo. The dedication of the Sin Kwang team, unceasing commitment to customers and the trust of business partners are the key to Sin Kwang's continued and sustained success for more than 60 years.
About CHARMANT USA:
CHARMANT USA, the 2021 leading subsidiary of CHARMANT GROUP, offers a wide variety of house and licensed brands. Our commitment to quality manufacturing remains unsurpassed, producing attractive and comfortable frames. Whether your patient is looking for trendy or classic, bold, or subtle – you'll find superior frame options your patients can rely on. The variety of brands we carry include Line Art CHARMANT, CHARMANT TITANIUM PERFECTION, MINAMOTO, ELLE, Isaac Mizrahi New York, Eddie Bauer, ESPRIT, and ARISTAR.