CHARMANT USA's VISION EXPO EAST 2023 NYC RECAP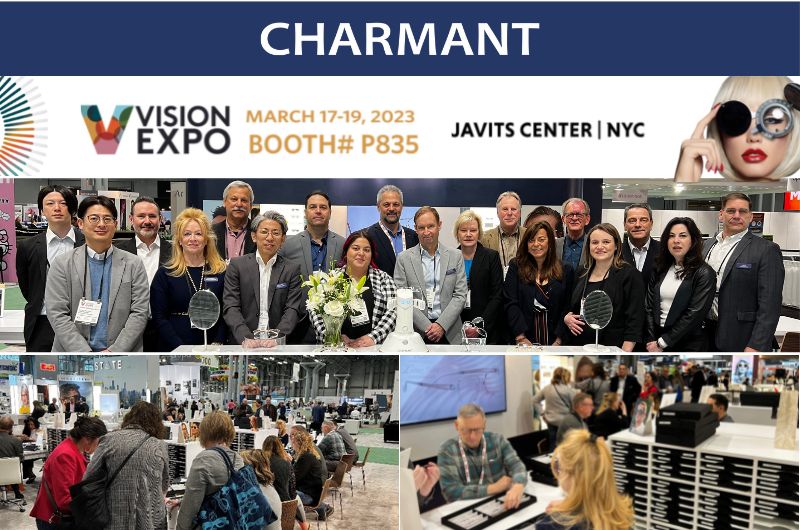 Morris Plains, NJ – CHARMANT USA, known for manufacturing high-quality, comfortable eyewear, hosted booth #P835 at Vision Expo East on March 17th-19th at the Javits Center in New York City.
"Vision Expo East 2023 was a complete success," states CHARMANT USA's VP of sales Bill Hurst. "I would like to thank everyone, new and current customers, who visited our booth. Showcasing our newest products of both in-house and licensed brands was an absolute pleasure and joyous occassion. Our sales consultants will reach out and make sure everyone is taken care of. Lastly, I appreciate all the hard work from the CHARMANT USA team. Their passion for eyewear does not go unnoticed. Thank you!"
CHARMANT's new location in "The Park" section of the Javits Center had great foot traffic all around. Museum-like showcases on each side of the entrance highlighted and explained the Line Art Temple story. Videos continuously playing on the wall facing the aisle projected CHARMANT's manufacturing process and brand videos.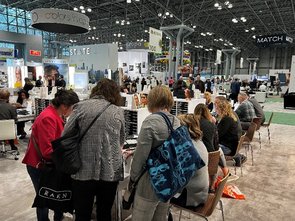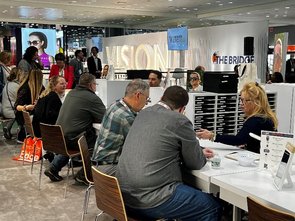 CHARMANT's booth, with eight writing stations, was busy at all times. Both current customers and new clientele were shown the newest products and beneficial event promotions.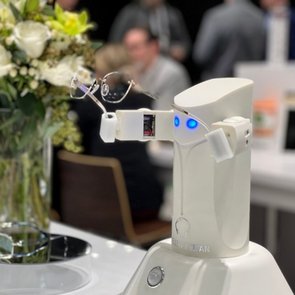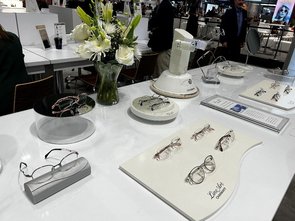 The Line Art CHARMANT front table displayed product visitors could touch. The famous Line Art CHARMANT Robot was in the center of the table, which showed the flexibility of Excellence Titan.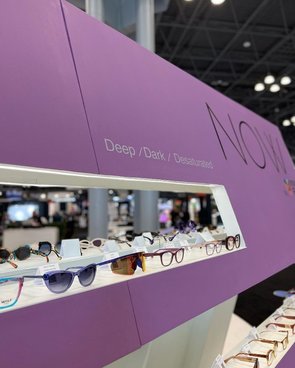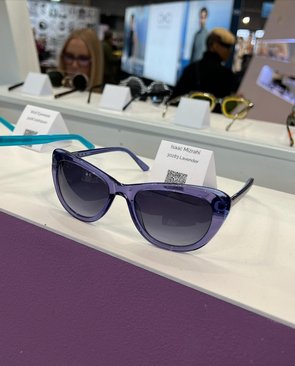 CHARMANT's Isaac Mizrahi New York eyewear was chosen to be featured in the NOW by Vision Expo highlight under the "Colors of 2023" category "Neutrals/Red Tones/ Lilac & Purple." Isaac Mizrahi New York Sunglasses IM30283 Lavender.
This new eyewear trends showcase spotlights eyewear trends that are shaping the direction of the industry in a dynamic, design-centric space. NOW in a modern world of high-tech materials, cutting-edge, innovations of design and superb fitting assists. A World of craft-fulfillment and the foresight to see the future of creativity.