SAKURA: JAPAN's beautiful cherry blossom season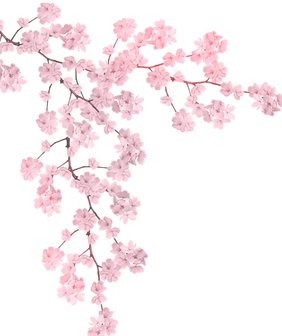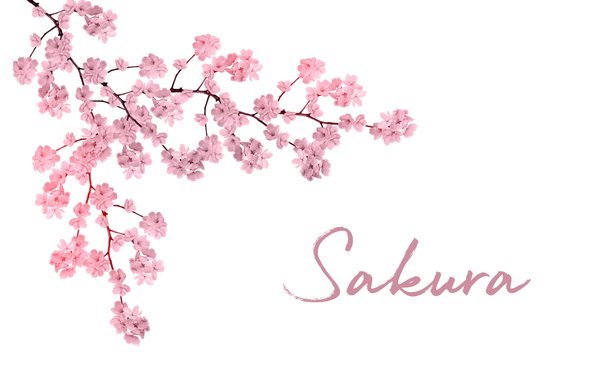 One thing that often makes the top five of peoples' bucket lists is to experience cherry blossom season in Japan - up close and just once in a lifetime.
We wanted to learn more about this very special and celebrated occasion, so we turned to an insider: our Japanese colleague Yayo, who is responsible for marketing at our headquarters, happily provided us with a fascinating insight into and history of the Sakura, which, by the way, is Japanese for cherry blossom bloom. We also learnt about some other peculiarities of the Japanese and Japanese culture…
WHEN EXACTLY DO THE CHERRY BLOSSOMS BLOOM?
YAYO: It really depends on the weather of that particular year, but usually they begin to bloom in the southern islands of Japan in mid-March and spread into the northern islands in early May. As Sakura is so important to us Japanese, there are frequent weather reports that we keep a close eye on and that tell us every day when and where the cherry blossoms will bloom.
With the help of Sakura Blooming Maps we can also find out exactly when the flowering will happen and where in the country. These maps mainly show the large garden parks of the respective regions. The Japan Web Magazine, for example, provides detailed information for visitors: https://jw-webmagazine.com/cherry-blossom-forecast-in-japan-74a31373aa6e/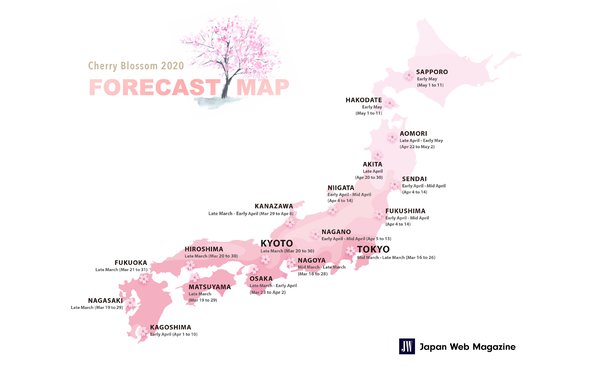 ARE THERE CERTAIN REGIONS IN JAPAN THAT ARE PARTICULARLY FAMOUS FOR THEIR CHERRY BLOSSOM SEASON?
YAYO: Each area has many beautiful spots with lots of cherry blossom trees, but among them are some really famous locations that should be visited if you happen to be in Japan during this time. Many websites list them on their best rankings.
In Tokyo alone, there are countless hotspots where you can admire this natural spectacle. You can even book cherry blossom tours!
---
Here are some recommended hotspots in Tokyo:
Shinjuku Gyoen - one of largest national gardens in town, it features around 1,000 cherry trees of many different varieties in a vast space.
Yaesu Sakura Street (or Yaesu Sakura Dori) – located right in front of Tokyo Station, this street forms a fascinating "Sakura Tunnel", which is made up of over 100 cherry blossom trees.
Meguro River - one of the most popular spots for cherry blossom viewing in Japan, it has over 800 cherry trees lining the river and, even at night, the blossoms are illuminated.
---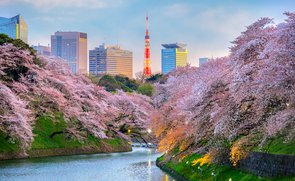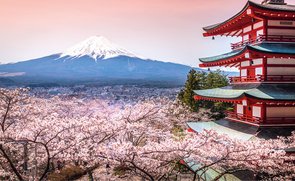 WHAT DOES THE CHERRY BLOSSOM TIME MEAN TO THE JAPANESE PEOPLE?
YAYO: The cherry blossom is a symbol of a new beginning. We grow up with Sakura from an early age. In Japan the school year ends in March and the new school year begins in April. For about 20 years, from kindergarten to university graduation, each year follows this rhythm: the year-end ceremonies take place in March and the new accession ceremonies are in April. The annual cycle is always the same during this time and the important ceremonies and related memories are therefore closely related to Sakura.
When we say "Sakura Saku" (cherry blossoms bloom) it means that someone has passed their university entrance exams. If we say "Sakura Chiru" (cherry blossoms fall), it means that someone was not able to pass their tests. So "Sakura Chiru" is actually a very sad expression for us.
This is also the time when we say goodbye to some friends and new people come along. The Sakura season therefore always represents an important turning point in our lives. When we witness Sakura, many memories are evoked framed by the beautiful natural scenery.
DOES CHERRY BLOSSOMING ALSO HAVE A DEEPER (PERHAPS EVEN PHILOSOPHICAL) MEANING IN JAPAN?
YAYO: Because Sakura is only in full bloom for a short time and then passes very quickly, it's a kind of metaphor for life and death for us. That said, we really feel the energy and joy of life when we walk under cherry blossom trees in full bloom. When you look at the blossoms falling down from the trees like snow, it's a very special moment.

It is also said, that under the blooming cherry trees, women look even more beautiful than usual because the thousands of blossom petals act as a diffuse reflection, giving the skin an exquisitely natural light effect. So now we know, cherry blossom gardens are the perfect spot to choose for women who want to charm the man of their dreams with their beauty.
ARE THERE ANY SPECIAL FESTIVITIES AT THIS TIME?
YAYO: Yes there are. Somewhat comparable to Oktoberfest, we have a big banquet season during Sakura that we call Hanami. People drink, eat, sing and often get pretty tipsy under the cherry trees. Hanami originally means "seeing the cherry blossoms", although "drinking and eating near cherry trees" may describe it better.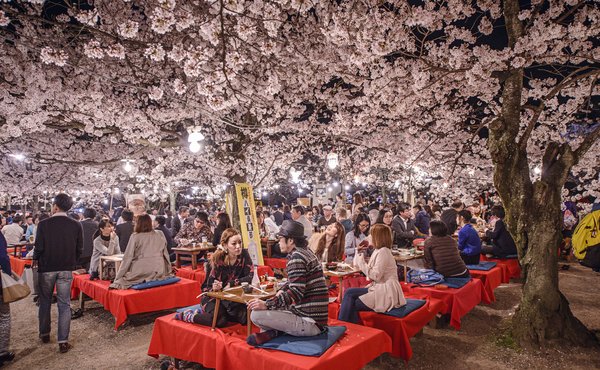 During this time, from March until April, the shops have articles in their range that reflect the blossoming period. From different kinds of sweets to cherry-flavoured toothpaste – you'll find Sakura pretty much everywhere during the season.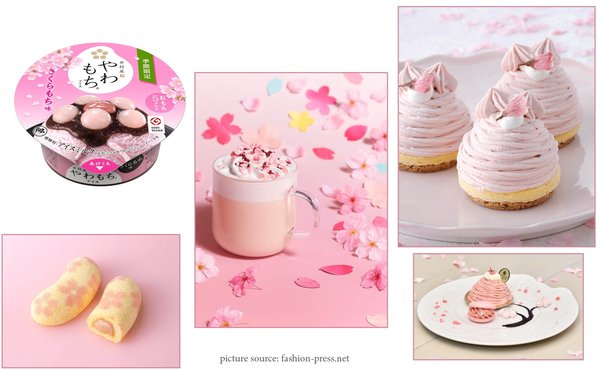 CAN YOU GIVE US SOME MORE INSIGHTS INTO THE GENERAL THINKING AND BEHAVIOR OF JAPANESE PEOPLE?
YAYO: One thing that comes to my mind is the way we communicate. A specialty in communication is definitely the ambiguity of the Japanese people. As you may have experienced yourself, we try not to say things clearly. That's particularly apparent when we have to say "no". This is based on the traditional Japanese attitude of respecting harmony with other people and not hurting them with words that are too direct or harsh.
Instead of directly saying "no", we use other more indirect expressions to suggest another option or choice. In this way, we want to give our conversation partner the chance to see that we don't like their proposal and would prefer something else. This is very complicated and requires advanced skills in discretion. Nowadays, it's becoming more and more difficult to maintain such a high level of discretion. These types of discussions take time. Sometimes we have to ask twice or three times to make things clear. Today's people are busier than in the past and everything has to go faster. I think that's why we're saying "no" more directly than before.
THANK YOU, DEAR YAYO, FOR THIS VERY INTERESTING TALK! I THINK, MANY OF US LEARNED A LOT ABOUT JAPAN FROM THIS CHAT...