SEASONS OF COLOUR – WHICH COLOURS SUIT YOU BEST?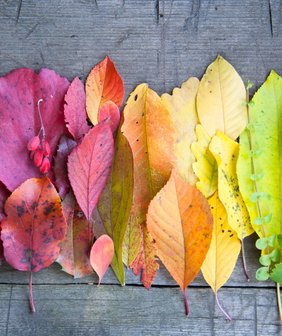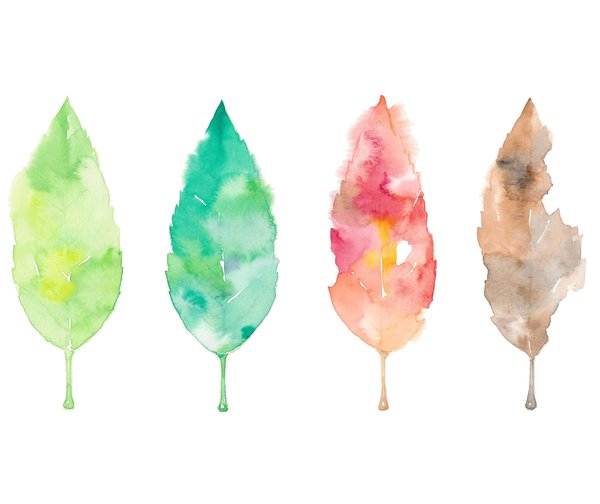 Have you ever noticed how you stand out in certain colours while others leave you looking drained? This is because of your skin undertone. By finding out if you have a warm or cool skin undertone, you can pick out the right colours for you every time, which also includes the colour of your glasses.
The veins on your inner wrists indicate your skin type. Make sure you conduct the test in natural light and not right after tanning. Blue veins mean your skin has a cool undertone, while greenish veins indicate a warmer hue.
Cool and warm undertones are sub-categorised into seasons: those with cool skin undertones are defined as summer or winter types and warm skin undertones as spring or autumn.
NOW, WHICH SEASON ARE YOU?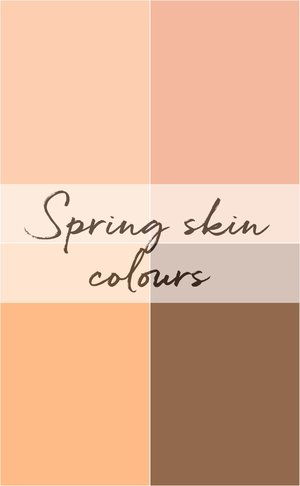 Characteristics:
Spring types have gold-beige, peach or ivory skin tones. Hair is usually golden brown, strawberry blond or auburn and has a golden shimmer. Eyes tend to be blue, light blue, grey-green or golden brown but are rarely green or dark brown.
Not recommended colours for your skin tone:
Black and white or dark colours should be avoided by spring.
Best colours for your skin tone:
Spring types demand soft, light, clear colours such as moody linden green, apricot, creamy white or gold-beige.
Gold jewellery works better than silver or platinum.
Make-up and blusher should be in pink and orange tones.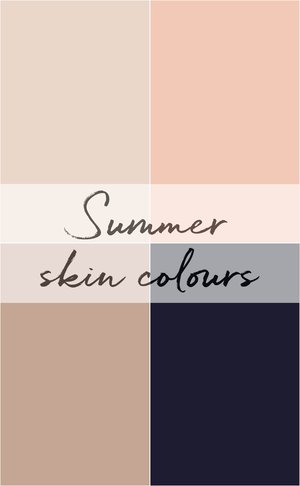 Characteristics:
Quintessential summer types` looks are complemented by a cool skin undertone with pink nuances. Summer skins can be pigmented with freckles that are golden brown or grey-brown. Hair runs the gamut from light blond to dark brown with ash tones. Eyes are often pale blue, grey-blue, blue-green or hazelnut-brown with eye whites not especially distinguishable from the iris.
Not recommended colours for your skin tone:
Vivid colours, such as green and blue, will wash out a summer skin.
Best colours for your skin tone:
For summer types, subdued colours like lavender, pink, light denim-blue, pastel colours and also beige and brown tones look really great.
Silver or white-gold metals are preferable to gold.
Make-up can be richly coloured with dramatic Bordeaux-painted lips.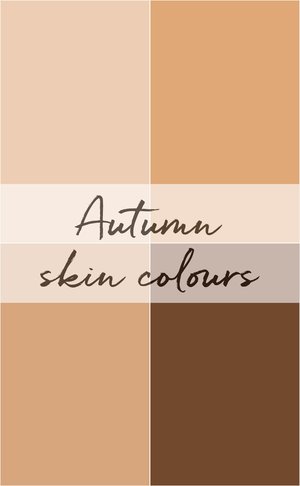 Characteristics:
Typical autumn types have skin with a warm, yellowish or golden undertone. They tend to be pale with reddish hair. Eyes are golden brown, dark brown or green but can also be light blue or turquoise with a dark eye frame.
Not recommended colours for your skin tone:
Bright, cold colours and black should be avoided.
Best colours for your skin tone:
Autumn types opt for bright, warm, earthy colours. Tones with a yellowish tint such as camel, olive or dark brown really enhance this golden look.
Gold is the metal of choice for jewellery and other accessories.
Low-key, natural make-up is recommended but liven up lips with dramatic bright red.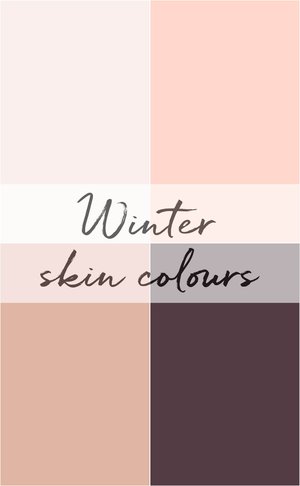 Characteristics:
Winter skin types tend to be white but can also have an olive tone. The hair is normally dark brown to black. Eyes are also dark coloured or grey-blue, green or deep blue. The whites of the eyes are distinctive from the iris.
Not recommended colours for your skin tone:
Earthy and pastel colours should be left aside as they tend to wash out the winter complexion.
Best colours for your skin tone:
Winter types can embrace strong, cool colours like marine blue, black, white, pink and red. Bluish tones look especially good.
Opt for silver instead of gold accessories.
Richly coloured make-up enhances this skin tone, while dark brown or black makes eyes come alive.