UNUSUAL PLACES IN PARIS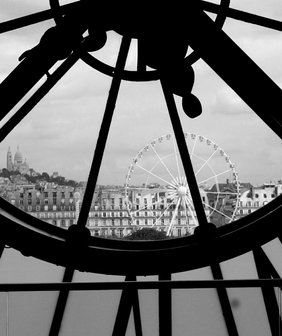 Paris, known and loved by us all, doesn't begin and end with the Eiffel Tower and Montmartre hill. This capital is so vast and takes so much time to discover that we often miss a lot of unique activities, unusual locations and hidden places.
As most of you may know, one of our CHARMANT subsidiaries is located on the doorstep of Paris and many of our French colleagues live in this beautiful city or have spent parts of their lives there. Here, they reveal some new spots that are likely to inspire you on your next Parisian outing.
The most legendary brasseries in Paris

No Paris walk is complete without taking a seat at the famous tables of one of the two Bouillon Chartier restaurants. These were built as popular canteens intended for Parisian workers. Every day a single simple dish was offered to them at an ultra-competitive price.
The first Bouillon Chartier restaurant, located on the Grands Boulevards, is more than 120 years old and it will dazzle you with the beauty of its legendary and historically classified dining room. The second Bouillon Chartier, located in the Montparnasse district, just recently reopened its doors. This restaurant has passed through the ages without losing its authentic charm and is now listed as a historic monument. Eat in one of these two mythical brasseries that have made it their mission to offer a delicious meal worthy of the name at a modest price in sumptuous decors.
https://www.bouillon-chartier.com/en/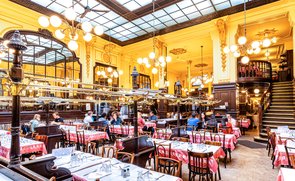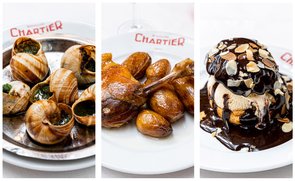 The République neighbourhood is full of bars, but one of them is rather unusual…
Indeed, you enter a very ordinary laundromat but behind the washing machines is a secret door that gives access to a hidden bar - the Lavomatic bar!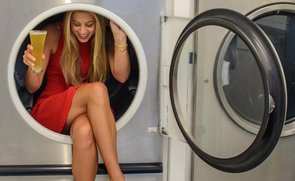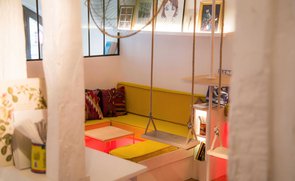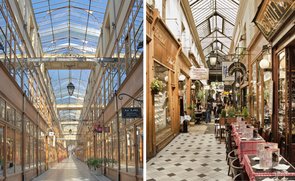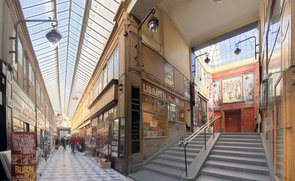 The oldest remains of Paris
Apart from the Obélisque at the Place de la Concorde, which was imported from Egypt, the Arènes de Lutèce is the oldest monument in Paris! Constructed more than 2,000 years ago during the rule of the Roman Empire, these arenas had two functions: as a theatre but also as an arena. The Parisian populace enjoyed theatrical performances, such as gladiator contests, executions and even animal fights. Today, the arenas have been restored and provide a pleasant public garden. However, you can still find and admire many vestiges from antique times, such as the green gates that kept control of the wild animals, or the raised niches that allowed actors to project sound into an amphitheatre that accommodated more than 12,000 people.
https://www.sortiraparis.com/arts-culture/walks/articles/163790-the-arenes-de-lutece-an-amphitheater-in-the-heart-of-paris-reopens/lang/en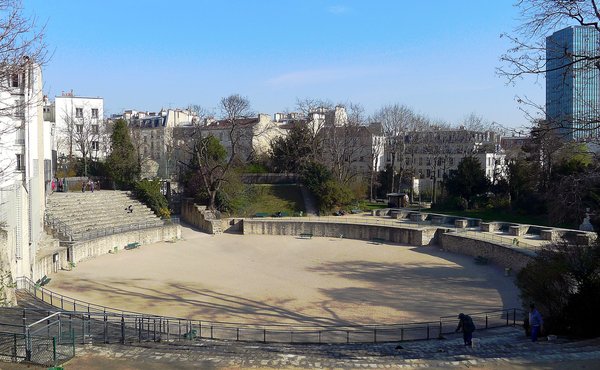 An impressive climb into the Parisian sky
Visit the Parc André Citroën where you will discover the Ballon Air de Paris! This is a helium-inflated balloon that can carry up to 30 adults. Connected to the ground by a cable, it climbs silently into the Parisian sky. At an altitude of 150 metres, it presents an incomparable view of the capital. Since 2008, it has also become an indicator of Parisian air quality. If it's green, the air is fine, if it's orange, the air quality is average, and if it's red, that's not a good sign. After your climb, take a walk in the André Citroën Park and don't forget to visit the beautiful greenhouse there. It even has plants from Australia and New Zealand!
https://www.ballondeparis.com/en/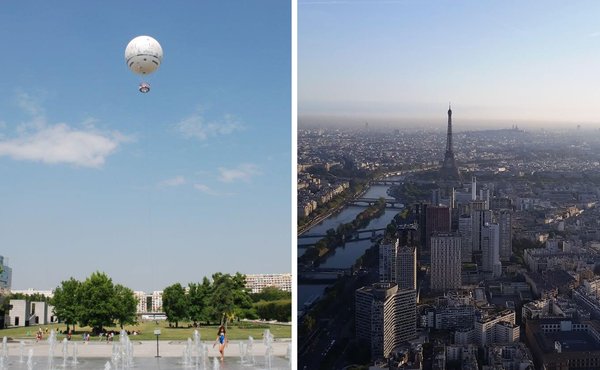 We hope we were able to inspire you for your next trip to Paris with these insider tips.
Whether you've been there or not - Paris is always worth a visit!