GEO Eyewear - The Journey of Creating a Sustainable & Inclusive Brand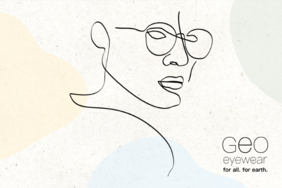 GEO Eyewear is the new brand of CHARMANT Group offering sustainable, inclusive and modern eyewear for everyone. Currently the brand is available in Germany, Austria and Switzerland. Roxane, Product Manager of GEO Eyewear, gives us a closer look at the interesting brand's development process.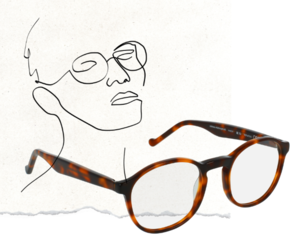 Roxane, you were responsible for the concept of GEO Eyewear. How did the idea of this brand develop?
Satoshi Otsuki, our CEO of CHARMANT Europe, knew that I was very much into sustainability in my daily life but also that I was extremely keen to apply my knowledge to eyewear. I was delighted when he offered me the opportunity to create a brand based on sustainability. The absolutely amazing aspect is that I was able to start with a blank page! While it was exhilarating at first, it proved quite the challenge as so many imperfect options were available.
I was very lucky to be partnered with our Product Manager Julia and our eyewear designer Stefania. It led to a huge amount of research and interviews but also debates that went quite philosophical at times! It was amazing. It was immediately obvious that sustainability was a work basis but not a brand world, we needed to use that to build a story.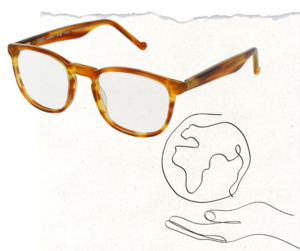 Which aspects did you have to consider during the creation process?
One of the very first steps was to understand the technical aspects and limits but also to study sustainable brands in the eyewear industry as well in other industries. Very soon came the notion of durability and the slow fashion aspect. GEO Eyewear needed to become the equivalent of your favourite white t-shirt. The one we pick in all sorts of circumstances. We needed to put together colours that would be flattering for years not trends related. This led to a skin tone and undertones study to choose what we believed was a relevant colour palette.
In this context, we also thought of the aspect of globalisation and the impact on face shapes and sizes. Another topic was our strong wish for a genderless collection, as so many shoe brands do so well, and which is totally accepted by wearers. It might also be because I tend to wear gents frames! The last point was very close to my heart and frankly essential. I was always disturbed by the organic offers' prices and the systematic premium one had to pay. While I understand the reasons behind it, it never sat well with me… and so the collection needed to be affordable… truly affordable. Chosen for the brand, the look and/or also for its price. All these elements put together created a collection based on sustainability but about true inclusivity. Age, gender, income, backgrounds,… it was all erased from the equation and it became centered around the human being.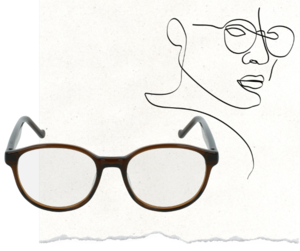 What were the challenges in creating a new sustainable and inclusive collection?
Inclusivity comes with some challenges, very simply because while you might want to encompass as many people as possible, it is wishful thinking to a certain extent. Having too many stock keeping units becomes in turn not sustainable, if one considers that you should monitor the inventory to the brink in order to never produce in excess… There too, the collection was built with an ideal in mind, knowing that we will always be able to improve. Sustainability is a journey, not a state of being today.
Choices had to be made, concessions often too. But knowing full well where we need to improve will enable us to do just that and it is with confidence that I know each release will bring a new story, a new technique and improvements. I am the sort of person that believes that each action in the right direction will help us in the long run. I believe that we can make the industry better, one frame at the time.