MIDO 2023 - THE CHARMANT EXPERIENCE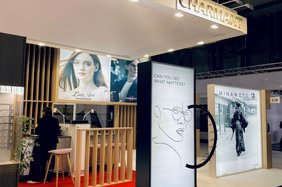 The CHARMANT team had a wonderful and successful weekend at MIDO. Besides other news, we were introducing our sustainable and inclusive brand GEO Eyewear which is available in Germany, Austria and Switzerland.
After a long time, in which there were no trade shows, we were excited that we finally had the chance to meet long time business partners as well as potential new ones. Seeing our European and Japanese colleagues again in one place was a true highlight as well.
Watch the full video of Satoshi Otsuki, President & CEO of CHARMANT Europe, at MIDO 2023 here.