Creative, colorful & trendy - Our Ad Lib shop window campaign in comic style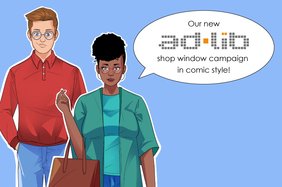 European comic culture is rooted in France and Belgium. Many of our childhood favourites were created in these countries: The Smurfs, Asterix and Obelix, Tintin, Lucky Luke and many more.
Our Ad Lib brand also has a strong connection to France, as this is where our Ad Lib frames are designed with that extra dose of colour. That's why we are dedicating our Ad Lib window decoration 2023 to the French "Bande dessinée".
The shop window decoration includes the following elements:
2 cardboard figures of our two comic characters (height: 80 cm)
1 banner with comic strip (100 x 140 cm)
1 promo display for 3 pairs of glasses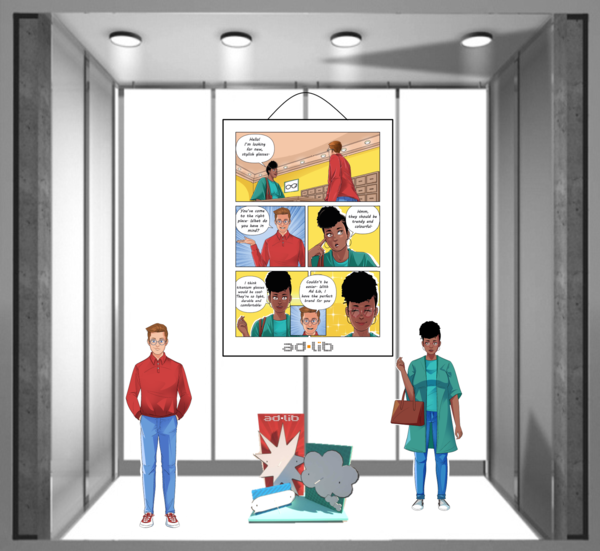 By the way: Our Ad Lib comic characters were individually drawn for us by a bande-dessinée artist. Of course, they also each wear an colorful Ad Lib model from the current collection.
Please contact your sales representative to find out the conditions for receiving the deco set.