CHARMANT & 100% Optical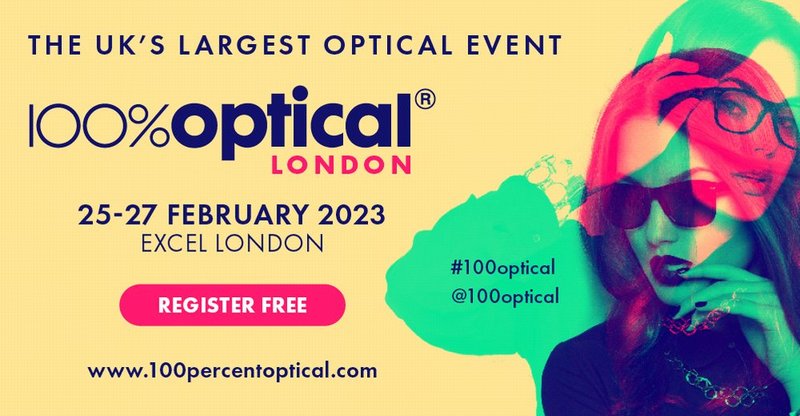 The 9th edition of 100% Optical will take place on 25 - 27 February at London's ExCeL -and of course we will join the UK's largest optical event! We have sponsored the Future Practice - Dispensing Area and will give 2 different lectures, for which you can get your CPD points:
1. Discussion workshop: Japanese titanium - metal of the gods
This interactive session will take you on a journey through the history of titanium, its processing, the positive differences of and its usage in eyewear today. The session will allow you to see, learn about and handle the variety of titanium versions available in the market through samples and demonstrations of its inherent qualities. We will provide you with the benefits of titanium usage in eyewear and give tips for debate as to how best to educate patients on these. As part of group discussions, it will be demonstrated how this approach can help your practice in terms of patient retention. Finally, you will work in groups to generate answers to a questionnaire that will be set to help enhance the learning experience.
2. Discussion workshop: Sustainability - what choices can we make?
This interactive discussion workshop will explore some of the options available within the industry to enable you to contribute to a more sustainable future. Topics will revolve around product materials, accessories, cost and retail pricing implications, supply chain and sourcing, patient awareness and education, and best practice implementation.
Would you like to contribute to these discussions and get your CPD points? Act fast and secure your seminar seats as this is a first come, first serve basis: programme CHARMANT
Not able to join? Our team is happy to welcome you in the Future Practice area to answer all your questions about titanium & sustainability.
We can also show you our latest eyewear collections of CHARMANT Titanium Perfection, Line Art CHARMANT, CHARMANT Z, Ad Lib, Esprit, ELLE and our new brand Minamoto!
Get your free 100% Optical ticket